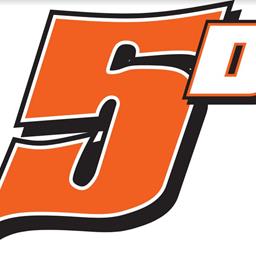 ---
Peterson Parks in Victory Lane at US 30 Speedway
Devyn Peterson returned to the driver's seat of his Speedee Mart No. 5D Modified on Thursday afternoon at US 30 Speedway (Columbus, Neb.) where he pulled off a clean sweep of the program.
After storming to an eight-lap heat race victory, Peterson silenced a charging James Roebuck in the 20-lap feature to secure his fifth win of the 2023 campaign. He finished 1.328 seconds ahead of Roebuck with Claton Peters, Breanna Pfanstiel, and David Johnson rounding out the top-five.
On Friday at Beatrice Speedway (Beatrice, Neb.), Devyn came in first in his heat before finishing fourth in the feature on a one-groove track.
For continued updates, news, and information Devyn Peterson, log onto https://www.devynpetersonracing.com.
Back to News